Bitcoin Breaks Through $12, 000 Mark for the First Time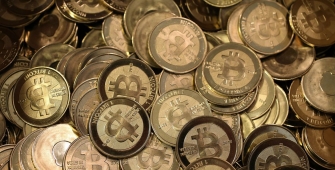 In early Asian trading, Bitcoin's value rose above the $12, 000 mark, as the digital currency continued its rally. The digital currency last traded at $12, 123.98, according to CoinDesk.
The digital currency started the year at less than $1, 000 per token, but in recent months has shown a stellar upward movement: it reached $5, 000 in October and rose above $11, 000 for the first time less than two months later, CoinDesk data showed.
The most recent surge brings the cryptocurrency's total market value to around $203 billion.
The digital token's rally comes amid widespread criticism from Wall Street analysts and financial institution personalities.
Despite this, many elements of the financial world have welcomed the new crypto asset class. Major exchanges such as CME and CBOE have legitimized the cryptocurrency's investment credentials by announcing their plans to introduce future contracts to their respective exchanges in the near future.
Prime News are provided by

Insta

Forex.