Australia Unemployment Rate Jumps To 5.9%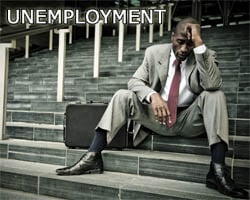 The unemployment rate in Australia climbed to a seasonally adjusted 5.9 percent in February, the Australian Bureau of Statistics said on Thursday. 
That missed forecasts for 5.7 percent, which would have been unchanged from January. 
The Australian economy lost 6,400 jobs last month to 11,998,800 versus expectations for the addition of 16,000 jobs following the gain of 13,700 in January.
Full-time employment increased 27,100 to 8,158,900 and part-time employment decreased 33,500 to 3,840,000. 
Unemployment increased 26,000 to 748,100. The number of unemployed persons looking for full-time work increased 10,800 to 523,800 and the number of unemployed persons only looking for part-time work increased 15,100 to 224,300. 
The participation rate was 64.6, matching forecasts and unchanged from the previous month. 
Monthly hours worked in all jobs decreased 20.5 million hours to 1,661.9 million hours. The labor force underutilization rate increased 0.4 pts to 14.6 percent. 
The male labor force underutilization rate increased 0.3 pts to 12.6 percent and the female labor force underutilization rate increased 0.6 pts to 16.8 percent.